Gluten Free Passover & Easter Recipes
Enjoying a gluten free Easter or Passover may seem like a long shot, but even many traditional foods are far more gluten free friendly than you might think! A tweak here or there with some gfJules All Purpose Gluten Free Flour and the rest are a breeze! Read on to find out how to make your holiday celebrations both delicious and gluten free!
Passover
I'll first address gluten free at Passover – and this is not just for those in the Jewish faith. There are loads of foods that are Kosher for Passover and are available this time of year because wheat, barley, rye, oats and spelt are forbidden in any form other than matzo. You'll probably recognize that wheat, barley and rye (and spelt is a wheat cousin) are all the gluten-containing grains!
So what does that mean? It means take a few extra minutes the next time you're in the grocery store and peruse the kosher section! Look for certified gluten free products or those labeled Kosher for Passover AND "Non-Gebrokts" ("Non-Gebroktz" or "Non-Gebroks") or "Gluten Free." The ingredients should show that the product does not include matzo as ingredient.
When you shop, watch for all kinds of Kosher for Passover products made with potato starch instead of regular flour. Good products include potato starch noodles, potato starch cake mixes, Passover cereals made without wheat, and even frozen foods like potato starch pizza crusts, blintzes, waffles and knishes.
Potato Pancakes, or latkes, are another product in a box mix that is fun to make at this time of year, and can easily be made from scratch recipes instead, using any kind of potato or sweet potato or even spaghetti squash!
While foods containing gluten are generally forbidden during Passover, there is one very important exception — matzo. This unleavened bread actually must be made with one of the aforementioned gluten grains or oats in order to duplicate those used by the Hebrews making bread in haste when fleeing Egypt. Matzo is the oldest and most well-known (edible) symbol of the exodus of the Jews from Egyptian slavery.
According to the Bible, Aaron and Moses warned of 10 plagues sent to cause Pharaoh to free the Jews. When the final plague killed all the first-born sons of Egypt but passed over the Jewish houses, Pharaoh finally released the Jews from their bondage in Egypt.
However, they were forced to leave in such great haste that their bread dough did not have time to rise, leaving them with what we now know as "matzo" (matzah, matza, matzoth, matzot), or unleavened bread. Since matzo is typically made with wheat flour, gluten free folks must think outside the proverbial cracker box for safe and tasty options.
Fortunately, there are now some gluten free "Matzo-Style" oat cracker alternatives available, and of course you can always make your own! Like any other wheat flour recipe we might long to enjoy again, devising a gluten free solution is simple: modify, substitute and perfect using gluten free ingredients.
My recipe for Gluten Free Matzo made with gluten free grains and certified gluten free oat flour, is simple and can be made and baked within 18 minutes to prevent any leavening in the dough. It's a simple 5 ingredient recipe that takes only 20 minutes from start to finish!
However, Orthodox Jews and others wishing to only serve Kosher for Passover, Gluten Free Shemura (supervised grains, watched from time of harvest to be sure no fermentation occurs) matzo, will need to buy gluten free matzo made in that manner instead. Fair warning: gluten free Shemura Oat Matzo is expensive! One 1 pound box can cost $40.00, while regular Kosher for Passover (non-gluten free) Matzo is generally 14 times less expensive (around $2.75-$3.00/ 1 pound box).
Non Kosher for Passover, gluten free "Matzo Style" crackers made from tapioca and potato are available at a much lower cost, but they are not suggested "as a replacement for matzo at the seder." Consult with your family and religious leaders to see what works best for your needs this holiday.
Other Kosher for Passover foods include all fresh fruits and most vegetables, though no beans, grains, pasta, soy products like tofu, or many seeds are allowed during Passover.
Eggs (think quiches, omelets and frittatas) and dairy are Kosher for Passover, and many yogurts, cream cheeses, and other dairy products will bear that special certification.
Other grains like quinoa are also a wonderful addition to your gluten free Passover menu.
Easter
While religious tenets don't dictate the gluten free menu at Easter as they do with the Passover Seder, there are many dishes that are symbolic of the holiday and are often served at Easter suppers or brunch.
Hot Cross Buns, Easter Lamb Cake and even Easter Basket Cupcakes can easily be made gluten free – check my links for the recipes! Other recipes to consider for your Easter meal include any kind of egg dish (again, omelets, frittatas, quiche – even crustless! — deviled eggs…).
Casseroles like overnight French Toast Casserole and hash brown casserole are universally well-loved and easy to make gluten free; homemade pancakes or waffles are perfect for brunch; lemon muffins or lemon bars! (think spring!), Strawberry-Rhubarb Muffins and scones are easy to transport and go well with the meal at any time of day.  Even doughnuts, coffee cake, bread pudding and cinnamon rolls make delicious additions to serve at your gluten free Easter meal.
The potential is nearly endless! And of course there's the Easter Candy!!!
Check updated lists for the latest safe and unsafe products.  Some good gluten free candy options to keep on your Easter Bunny radar include:
M&Ms;
Hershey's Kisses;
Starburst (or TruJoy Fruit Chews);
Tootsie Roll candies including pops (or TruJoy ChocoChews);
Necco Candy Eggs;
Marshmallow Peeps;
Kraft Bunny Marshmallows; and
Always avoid Whoppers & other malted candies, and check manufacturer websites for any other products you are unsure of.
Licorice nearly always contains gluten, but Candy Tree and even Clif's Kids makes great gluten free versions. Clif's Twisted Rope now come in fruit and fruit/veggie combinations. To repurpose these as handles for Easter Basket Cupcakes, hop to my recipe!
For more information on gluten free Passover and Easter products, recipes, menus and candies, listen to the free podcast of my radio show, The Gluten Free Voice.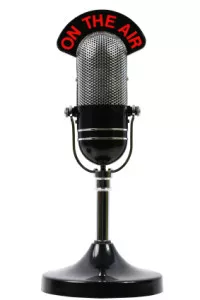 Happy Gluten Free Holidays!
I hope you found a few recipes to try this year! Remember to Pin them for later!