It's that chocolate-loving, romantic food, heart-shaped time of year again, so I thought I'd share some of my family's favorite gluten free Valentine's Day treats with you in this huge Gluten Free Valentine's Day Recipe Roundup!
From gluten free chocolate beer cake to gluten free heart-shaped pizzas, I've got you covered with FORTY sweet and savory recipes — you're bound to find something to love!
Whichever recipes you pick, you'll win the hearts of everyone with these fun gluten free Valentine's Day recipes!
And just because the day is traditionally celebrated with sweets and chocolate doesn't mean that heart-shaped gluten free pizzas, raviolis, muffins and anything else you can think of wouldn't be a fun way to show your love. Get creative with all these yummy gluten free recipes!
Heart-Shaped Treats
You can turn nearly any recipe into a Valentine's Day recipe, just by making it heart-shaped. Like these gluten free churros made into hearts! Super fun (and delicious).
Or make other classic Valentine's Day recipes like sugar cookies … and make them gluten free!
Valentine's Day Gluten Free Gingerbread House
Or "build" a gluten free Gingerbread House for Valentine's Day and enjoy it all month long! So many cute Valentines Day candies and chocolates make great decorations!
For an updated gluten free Valentine's Day Candy List, hop here. From Peeps to Kisses, the wide range of Valentine's Day treats available are the perfect reason to make a Gingerbread House!
Gluten Free Valentine's Breakfasts
Gluten Free Chocolate Treats and More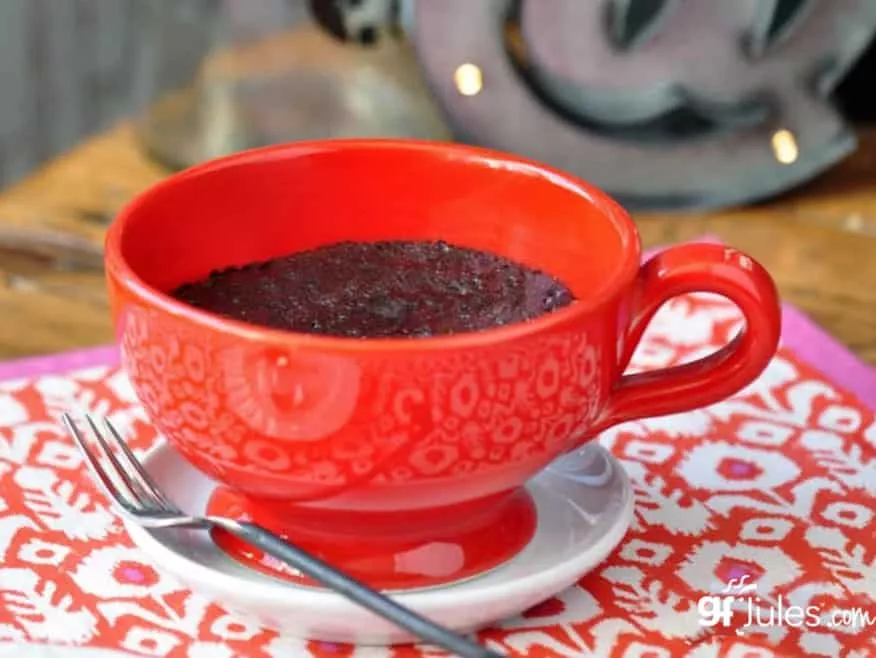 One of the most stunning Valentine's Day treats is one made in gluten free sugar cookie cups: Dark Chocolate Mousse Gluten Free Cookie Cups.
These can be filled with dark chocolate mousse (in recipe) or yogurt or ice cream or whatever your heart desires.
The chocolate decorations are super fun to make, too. Check out the recipe for how to make these show-stoppers!
Gluten Free Chocolate Zucchini Cake
And of course … the King (or Queen) of all chocolate desserts: Gluten Free Brownies!
Here's another fun gluten free Valentine's Day Recipe Roundup from my friend Cindy at Vegetarian Mamma.
What are your favorite Valentine's Day recipes? Do share!!!
Pin this Gluten Free Valentine's Day Recipe Roundup so you'll always have it handy when you need just the right recipe to show your love!